12 Local Companies That Will Support Your Sustainable Lifestyle
Posted on October 29 2021, By: Econtainer Philippines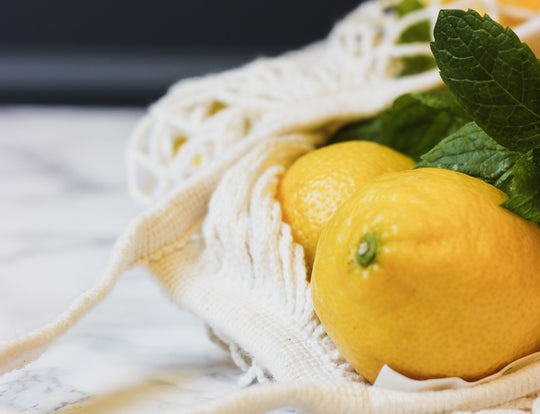 As the need for eco-friendly practices grows each minute, people become increasingly selective of brands they identify their lifestyle with. By lifestyle, including the food they eat and how they eat it. Locally, food is not only essential, but also highly cultural — making it a vital part of one's journey to a more sustainable life.
It's not always as easy as it seems though. A study by Kantar revealed that as of 2021, 75% of Filipinos are actively looking out for enterprises that help kickstart or support their green living. The same study, however, also points out how a number of these consumers are held back by resources that are either inaccessible, costly, or even both.
The pressure then lies on food businesses to balance going green and meeting the needs of their customers. From stores offering eco-friendly food packaging to restaurants solely serving green food, below are sustainable companies in the food and beverage industry that will support your green lifestyle.
Food packaging remains to be one of the biggest causes of single-use waste in the world. With that in mind, Econtainer offers eco-friendly food containers made from a natural alternative: sugarcane bagasse. It's basically another name for the pulpy fiber left from the tropical grass post-extraction.
Contrary to plastic and paper, sugarcane bagasse packaging is 100% compostable in just 45 days. It's also durable, even without the use of synthetic chemicals. What's more, each item — from boxes, bowls, and plates to trays, cups, and straws — is food grade-certified. Meaning, they're completely safe to use among consumers.
Shopping for daily supplies? You won't find a better store than EveGrocer, which sells an abundance of zero-waste goods. Here, personal care products are just as in great demand as the store's selection of healthy food. It consists of vegan meatballs, fresh poultry, and other products from eco stores in the Philippines.
EveGrocer's online marketplace works as a subscription service. The company delivers the products you want daily, weekly, or monthly while following a planned budget. Moreover, your orders come in reusable containers which the store urges you to return every time you have a delivery.
Based in Quezon City, Earth Kitchen is an all-around sustainable food business. It mainly aims to support farmers, fishermen, and indigenous people in Luzon, Visayas, and Mindanao. While it does this, the restaurant is already helping greatly in reducing its carbon footprint from importing foreign resources.
Earth Kitchen assures that its ingredients are viably acquired. And, that they are free from GMOs or genetically modified organisms, chemicals, herbicides, and pesticides. As for the restaurant's dishes, which are available for takeout and delivery, they also do not contain harmful artificial flavoring.
Good Food Community revolves around the idea of mutual sustainability. The more you eat healthily, the more farmers will make nutritious food using organic and ethical farming methods. It calls this the Community Shared Agriculture, which draws inspiration from a sustainable food system where everyone benefits.
Also running on a subscription basis, Good Food Community provides biodiverse produce by smallholder farmers. This includes fresh vegetables and seasonal fruits which you will receive in low-cost bundles in the comforts of your home. And yes, the produce tastes just as good, if not better, than what you will find in the market.
Having your own tumbler is easily one of the best ways to start a greener lifestyle. All of us need water and other drinks every day, after all. But if you're looking for options other than the usual stainless steel water bottles, then The Bamboo Company is where you should be heading to.
While it promotes a variety of eco-friendly lifestyle products, The Bamboo Company hones in on its Labbawayan Tumblers. This drinkware is made of safely sourced bamboo. They're also devoid of Bisphenol A, a toxic chemical that causes reproductive and other health problems. You may even request to have yours customized!
By itself, your kitchen is one of the largest sources of extraneous waste that hampers having a green lifestyle. Among them are plastic packaging and, believe it or not, poor food choices. Humble Market hopes to replace these with zero-waste and healthy options in the form of grocery essentials.
With its bulk store in Makati, Humble Market makes it easy for businesses and consumers to invest in their health and wellness while protecting the natural world. Their lineup comprises baking and cooking products, beverages, snacks, and superfoods. However, they also offer kitchen basics like compostable cling wrap and net bags.
Like many eco-friendly companies, Gubat advocates a plastic-free and zero-waste lifestyle. This time, through the Filipino dishes it serves in true Pinoy fashion — using banana leaves. Its bestsellers include lechon kawali, fried fish, and silog with salted egg and fiddlehead fern, or pako.
In the open-air restaurant nestled in Quezon City, customers also enjoy the kamayan way of eating low-waste meals. But more than the food, Gubat features a garden that makes use of upcycled materials. Once, the restaurant even hired tricycle drivers as couriers so they could earn amid COVID-19!
Indeed, green living begins at home. One business that has taken full advantage of this is Wonderhome Naturals, which focuses on sanitation and cleanliness in areas including the kitchen. With its 100% plant-based cleansers, the brand aims for circular production — or the repeated use of resources — and efficient waste and carbon emission management.
Wonderhome Naturals' has everything from non-chemical dishwashing liquid to anti-grease spray and kitchen deodorizer. All of them come in refillable bottles made from ocean plastic and bio-wheat. In addition, the company accepts plastic waste which it upcycles into long-lasting homecare containers with a partner brand.
Using farm-to-door delivery, Future Fresh addresses the inaccessibility concerns not unknown to living a green lifestyle. True to its name, this indoor urban farm near Metro Manila supplies specialty-greens spared from pesticides or harmful fertilizers. They are also harvested on the day of delivery. Customers can then enjoy them fresh and hazard-free!
Part of Future Fresh's strict quality control is ensuring its produce is only "touched" by two pairs of hands. Whereas in other farms, multiple people handle the goods which can compromise their condition. Its controlled farming environment likewise guarantees that you can get produce even when it is not in season, and that it has consistent taste and nutritional value.
Filipinos often enjoy their meals as a group, an experience that will not be without a thoughtfully set-up table for everyone to gather around. But don't make a hasty decision of buying new, non-environmentally friendly dining furniture. Instead, head to Upcycle Demo for safe, refurbished ones.
Really a furniture store more than a food service business, Upcycle Demo has a repertoire of second-hand tables and chairs that will go perfectly with your dining area. You'll not only get high-caliber items for less; but you're also helping reduce the amount of home decor-related waste that will have gone straight to the landfill!
All the way in Negros Island, one store specializes in selling preloved items, including ceramics and household products. From its name, which means "nothing wasted," Wala Usik hopes to impart the importance of a circular economy, where locals can maximize the use of certain goods and reduce needless disposal.
Mainly operating online, Wala Usik is under the management of the Philippine Reef and Rainforest Conservation Foundation Incorporated (PRRCFI) by Danjugan Island. Some of the proceeds from the purchased items then go to the conservation and environmental education programs of PRRCFI.
The thing about a lot of sustainable stores is that while their products are eco-friendly, the way they package them isn't, or vice versa. This fact alone makes Croft Bulk Foods different from most enterprises. Based in Davao City, the store sells vegan food items, from nuts and dried fruits to chocolate and seeds, at its Marfori and Tulip branches.
Similar to the more popular Ritual in Makati, at Croft Bulk Foods, customers can get as much or little of the products as they want. True to their eco-forward cause, the store does not offer plastic bags. Instead, you must bring your own containers. Reusable straws and compostable packaging are likewise available.
Sustainable companies worth patronizing
Essential to an eco-friendly lifestyle is supporting companies that champion the same cause as you do. Having said that, the next time you find yourself shopping for goods or visiting a dining business, first ask yourself these questions:
What materials did the business use for the products?

Were they sustainably and ethically made?

Are they actually usable in both function and need?

Where do they end up after I'm done using them?

Is the business recognized by reputed green agencies?
If the answer to these questions is yes, then you know you're putting your money to good use. For example, if you plan on buying eco-friendly food packaging, Econtainer uses a compostable, renewable, and durable option that's also befitting for today's growing food industry. Furthermore, the company is certified by green organizations.
Are you striving towards a greener lifestyle? Let these companies guide you in your journey.
About Econtainer Philippines
Econtainer is an internationally accredited wholesale supplier of food service disposables made from sugarcane bagasse. We offer eco-friendly, hygienic, and aesthetically pleasing plates, bowls, trays, and straws for businesses and personal use in the Philippines. Order or apply as a distributor now!